I Love Hearing What Others Have To Say...So Leave a Comment: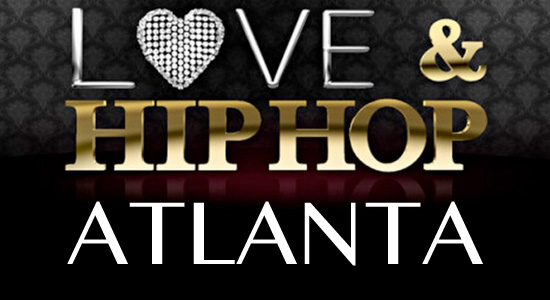 Click Read More To see the cast
So far I got 1 out of 3 right... Diamond was on my top 4 who could possibly be on the Atl Love & HipHop. (See Link
http://www.lastbiatchstanding.blogspot.com/2012/02/love-hiphop-atl.html
).. So apparently we already have a DownSouth Yandy her name is Rici (Pictured Below). We have an Olivia with Diamond. Reason I compared the both of them is because there both Talented Female artist who've seen the top just haven't been able to get thereselves back on top as of yet.. Rasheeda she's hard to call she could easily be a Teairra Mari or a Emily, I dont know much about her. Other then I like her swagg. She carries herself very well, you never hear her in Drama like that and I enjoyed that BedRock Remix with her and Toya a few years back.. From what I hear she been in the game for a minute in da ATL and all over. She's originally from Chi-Town.. So Im excited check the rest of the scoop below..
Rici
Rici is said to also joining the cast as a "Yandy" type character.



Rici (formerly of Block Entertainment) is known around the ATL as a celebrity assistant of sorts. She formerly worked with Block Ent. artists like Gorilla Zoe, Yung

Joc, and is closely associated with Gucci Mane & Waka Flocka Flame's camp.

Word on the curb is that those Yung Joc nude shots came from her private stash… (but you didn't hear that from me).

[Sidebar: There have been rumors that Waka's mom/manager Debra Antney would be joining the cast, but so far that's just a rumor.]
Diamond & Rasheeda
Diamond and Rasheeda are all aboard.
Rasheeda is a well-known and respected female rapper… at least in Atlanta, where she's made waves with quite a few singles.
She once joined forces with her BFF Kandi Burruss of The Real Housewives of Atlanta along with Toya Carter Wright, Lola Monroe and Diamond for a female version of the song Bedrock.
Diamond, formerly of the group Crime Mob, has made quite a few hood anthems herself but I'm not too privy on most of em. Diamond is known as a hustler and wants to make it in the game by any means necessary.
She has most notably made her name known on the blogs by associating herself with a few male rappers in the ATL, with Gucci Mane, Scrappy & Soulja Boy all allegedly fighting for the draws…
[Sidebar: There have been rumors that Waka's mom/manager Debra Antney would be joining the cast, but so far that's just a rumor.]