I Love Hearing What Others Have To Say...So Leave a Comment: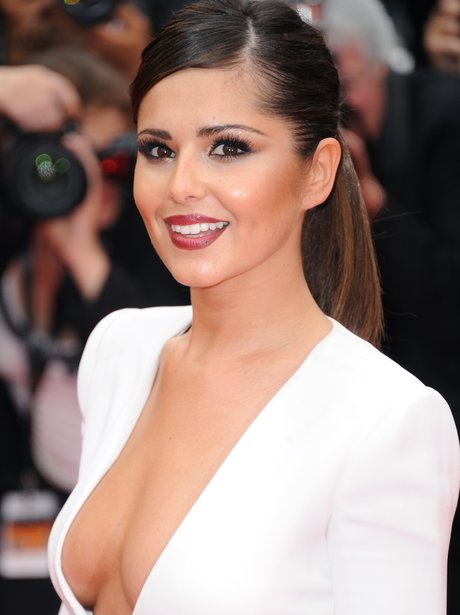 Rihanna and Drake may have enjoyed a series of loved up dates in recent weeks, but if

Khloe Kardashian

gets her way the rapper may start romancing Cheryl Cole instead.
Khloe is known to be a massive fan of our Chezza, having previously gushed about the pair's friendship, and now she reportedly wants to help out her BFF when it comes to love.
According to insiders Cheryl has a massive crush on Drake, and Khloe thinks her two pals would be perfect for each other: "When she realised that Cheryl fancied Drake, she texted Cheryl telling her that she was going to FaceTime him right there and then and set up a date," an insider has alleged to Heat Magazine.
"Cheryl wouldn't let her - but she agreed that Khloé could get her on the list for one of his UK gigs next week."
"She thinks Drake is way too good for her [Rihanna] and shouldn't be wasting his time. She doesn't take their relationship seriously," the insider said.
Cheryl has been open about her admiration for the US star in the past, hinting she'd like to get together with him, musically at least: "I'd like to collaborate with Drake in every sense," she previously laughed. "I've gone all hot. What do you think I mean? I like his music... that's what I mean."

Cheryl could have a fight on her hands though as Rihanna is reportedly smitten with Drake. The couple were first linked in 2010, however when RiRi started getting close to her other ex Chris Brown again the trio entered into a love triangle which saw the two male stars get into a brawl during a night out at a club in New York in June 2012.
But a source this week insisted that the 26 year-old is all about Drake: "In so many ways, she never stopped loving Drake after they found that deep connection in 2009, and they've been on and off in secret,"
"They're a perfect match and she says she's determined not to let him go again."

Read more at http://www.entertainmentwise.com/new...g8UZSWI2gV8.99