I Love Hearing What Others Have To Say...So Leave a Comment: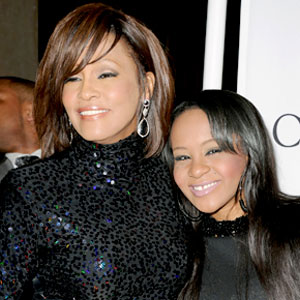 Whitney Houston & Bobbi Kristina
Just days before her untimely death. Late Great Singer Whitney Houston took to the stage at a Pre-Grammy party and sung with Singer and Good friend Kelly Price. Im saddened by her loss. Clive Davis still held his party as planned (which is fine) but look at all the red carpet pics celebrities took irreguardless of her body still being upstairs and police surrounding the building. Some celebrities avoided the red carpet and came around back click reead more after the break. check out the video 1st.
Whitney Houston Singing "Jesus Loves Me"
Damn not you Kelly, you could of went around back. Was this picture more important then honoring and respecting the dead..
Toni Braxton swear she got to have a camera in her face 24/7
Amber Rose with her aint no one Dead singer gone stop no show!!
Kim Kardashian with her "Who Died" #FacedAss #SitDown
Somebody get her a chair please!
Looking like that Britney Spears should of been the last person infront of a camera.

Damn not you to India Arie! SMDH!
Biggest Shocker
Gladys Knight was like I'm Glad its Night. Didnt she die earlier today? Yes Gladys! Yes! Now sit down somewhere her body is still up stairs.. I didnt even know Whitney Houston. But I stayed in last night. But even if I decided not to and actually went somewhere to have fun it wouldnt be while her dead body was still up stairs! In the same Building on no damn Red Carpet.. Maybe im crazy!! Im the psycho one.. But WTF is going on.. Whats wrong with the picture?
Alicia Keys, SwizzBeatz & Puffy the only ones who drove round back and avoided the red carpet.