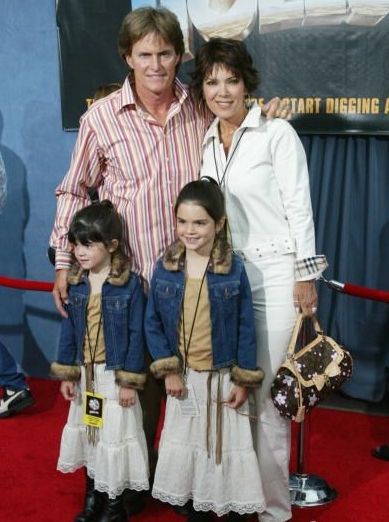 Bruce Jenner's got a big problem with Kris' plans to have Kendall and Kylie star in their own sex tapes. That's said to have been the last straw for Bruce, who's reported to have officially spilt from his Kardashian momager.
"Kris Jenner told Bruce she could make an easy $5 million off their daughters Kendall and Kylie doing sex tapes."
Here's what the National Enquirer is reporting:
"Bruce had opposed Kendall and Kylie dropping out of high school last year to be home-schooled, but Kris insisted on it," revealed an insider. "Bruce wanted them to go to college, but Kris called it a waste of time since they have so many business opportunities.
He called Kim, Kourtney and Khloe disasters and blamed Kris for screwing up their lives."
Here's what a source had to say:
"He pointed his finger in her face and accused her of selling out her daughters to fund her own expensive tastes.

Bruce singled out Kim as being nothing more than a clone of her narcissist mother. Why should I expect Kim to have any morals when her own mother doesn't? Now, Bruce is telling Kris that if she badmouths him publicly, he'll pull out of their reality show. He knows that the only way to get Kris' attention is to threaten her money stream."
Source
I'm not surprised if its true or not Kris always has this crazed sexed look in her eyes in which I don't trust.. Its amazing she hasn't released the rumored sex tape she has with Bruce just for Shock Value. I'm just saying she's a bigger attention whore then Kim.